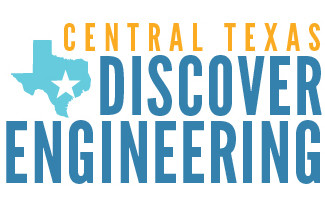 Central Texas Discover Engineering Kick-off
NOTE: Registration has closed for the 12 – 1:30 p.m. CTDE Kick-off.
Join us from 1:30 – 3 at 3M's entrance to check out the SparkTruck, explore the hands-on activities, and visit with SparkTruck staff and CTDE leaders and volunteers. No registration required for the 1:30 – 3 p.m. festivities.

_____________________
We're kicking off the new year and connecting with volunteers, educators, engineers, and organizations from across Central Texas and beyond.
You're not going to want to miss out! We're bringing the SparkTruck to our kick-off…come play, explore and get connected to amazing resources to excite kids about engineering.
Thursday, August 30, 2012
12:00 – 1:30 PM
3M Innovation Center
6801 River Place Blvd.
Learn how YOU can get involved as a volunteer, connect your school, gain access to free hands-on materials and online resources and more with Central Texas Discover Engineering. Hear highlights from 2011-2012 outreach events and get connected to resources, kids, volunteers and more for the new school year.  Lunch will be provided.
Other Activities
Get Involved
Our Sponsors